As a mom, I get it. Persuading kids to build their math skills is about as much fun as getting them to eat their peas. But as an educator, I know that increasing our kids' aptitude in math, not unlike increasing their veggie intake, is very much worth our while.
For most of us growing up, math was all about memorizing facts and learning long-division (snooze), without any real connection to our daily lives. It doesn't take a statistician to figure out that kind of learning just doesn't add up.
Nowadays, along with facts and figures (computation will always be essential), educators have begun to stress a more balanced approach by teaching more meaningful skills in our ever-expanding tech-driven world of science, math and engineering. Good number sense, problem-solving, critical thinking, reasoning, collaboration and mental math are much more than current educational buzz words; they represent the authentic learning our kids need today to prepare for tomorrow.
The fact that practicing math generally generates about as much enthusiasm as eating more kale, let's do what we moms do best: sneak in what's good for them! If we can secretly add a layer of spinach to our lasagna or throw beets into a smoothie without them noticing, we can certainly add math skills into our kids' daily lives without any protest. Disguised as fun, here's how to do it without getting caught…
1. Go on a number hunt.
Get your child in the habit of seeking out numbers in their daily activities. Digits are everywhere! Clocks, appliances, calendars, soup cans, cereal boxes, mail boxes, the remote control. Don't forget to relay how those numbers are used in real life to help people; weather temperatures, movie start times, sports scores, cooking, and finding a friend's house are just a few examples.
2. Be a greater estimator.
Estimation teaches kids to check reasonability of answers they give, which proves they are thinking deeply about a problem (as opposed to simply memorizing steps). Before you walk to the park, drive to the store, rake some leaves, or read a book, ask your child to estimate how long they think it will take to complete the task; don't forget to compare later to the actual outcome.
3. Does Our Family Measure Up?
Most of us keep a height chart marking kids' growth, which is great for practicing practice. Try measuring objects around the house with tools other than rulers and yardsticks. How many paperclips long is it from floor to sink? How many lollipops wide is this plate? I wonder if Daddy is longer than the rug? Ask a few questions about width and depth, too, just for good measure!
4. Count the cost.
Menu math games are a fun way to pass the time while waiting for meals at a restaurant. Race to see who can find the least expensive thing on the menu. What's most expensive? What is the greatest number of desserts you could purchase with an x amount of bill? Round to the nearest dollar and see who can come closest to final bill. Then teach percentages by figuring out the tip.
5. What's old is new.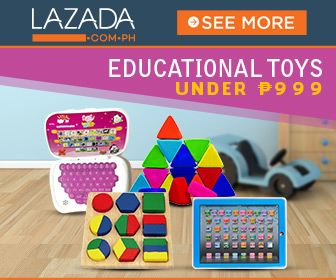 Although the world is changing at a rapid pace, some things are definitely worth holding on to. Jigsaw puzzles and building games like Jenga are great for problem-solving. Card games (Uno, Skip-bo, Go Fish) help with mental math. Monopoly and Game of Life develop money skills. When jumping rope, try skip-counting by 5s and 10's, 25's to boost confidence in counting change.
You can always arrange for a private Math tutor from a reputable organization such as Smile Tutor. But start out by adding just a few of above activities and you'll soon discover that secretly increasing math proficiency in your child is as simple as 1, 2, 3.  Now, if we could just figure out how to make them eat those peas.
♡ If you enjoyed this story, I'm sure you'll love this too → Why Yaya Is A Far Bigger Threat To Your Child's Brain Development than iPad