Going on vacation with a baby can be exciting and stressful at the same time. The first overseas trip we went on after our son was born, I was so worried about forgetting things. We flew from Manila to Spain for 14 hours. We spent a week in Barcelona, and then we returned via Turkey and spent five more days in Istanbul. It was a long vacation with a baby, and that experience made me more confident in packing for a family vacation and choosing what to bring to help make the trip easier.
What I wished I brought during our first family trip was our baby monitor. It should've been the perfect thing to bring on our vacation because we knew we could've done more. But no regrets. Thought it's just great to share to you so you can have a nicer time on your family holiday, be able to relax and have peace of mind by monitoring your baby.
Nowadays, you don't even need to buy those expensive traditional gadgets to monitor your baby. Baby Monitor 3G, for example, is an app that can turn your phones or tablets into a video baby monitor. It works anyplace, where is the internet connection.
On account of it, the baby monitor has unlimited span and you don't need to explain the impedance issues. The app helps you to listen, soothe and watch your child by means of live video or photos. Just bring your two usually used devices – mobile, or tablet (or even computer) and transform them into reliable baby monitor in a just a few set up.
Here are the three ways that would enable you to monitor your babies easily in your holiday trips.
1. Use the wifi network at the hotel or place where you remain
Using hotel's wifi network is the least demanding approach to use baby video monitors. The best wifi baby monitor enables you to check your child and easily enjoy the time with family or companions.
At times wifi networks in inns are protected by firewalls that are preventing Baby Monitor 3G from making connection. You can attempt to settle this inconvenience by turning on the "Option connection" so it would connect easily. If it doesn't help, the wifi should be using an excessive amount of secured connection. I suggest using another route for integrating both devices.
2. Buy a local sim card with mobile internet
This is a cheap and reliable route to check your baby. The majority of local operators offer budget-wise tariffs including mobile internet at reasonable costs.
How much data does the app require? Data usage is one of the developer's priorities and they are attempting to hold it as low as could be expected under circumstances. While audio monitoring it is approximately 15MB/hour, video monitoring is around 1,5MB/minute (contingent upon device camera and so on)
Regardless of the cellular internet connection, you'll be able to hear any commotion, converse with your child and see him/her by means of video or photos. Of course, video is enabled on your cellular network. For sparing valuable data, you can choose to disable "video on 3G/LTE" option in the settings on your parent station's device.
3. Use internet roaming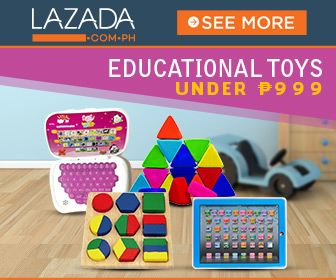 The expenses rely on the price rundown of your mobile operator. Before leaving for holiday, call your network operator and request the prices per MB in roaming, if possible. When using mobile internet (local sim or roaming), keep in mind that both devices should have no other applications running in background.
By using the above tips, you'll not only be able to watch over your baby, but it will greatly ease the burden and make your holiday more enjoyable and memorable!
♡ If you enjoyed this Proverbs 31 Woman story, I'm sure you'll love this too → Fun Math: 5 Ways of Teaching Children Mathematics