Spanish cuisine is composed of a wide variety of delicious and wholesome dishes. The variety includes, fish, shrimp and other seafood dishes, paellas, and steaks, roasts, grills and rice dishes. It might not be the most elegant, but its color and fusion of incredible tastes makes it one of my go to recipes on celebrations or even just weekends. Yet, I hear a lot of moms avert to cooking Spanish food at home because they find it either too fattening or too oily.
Allow me to defend this Mediterranean diet.
Generally Spanish food is quite healthy with staples of beans, rice and potatoes, often flavored with fresh tomatoes and tomato based sauces, served with vegetables. I think the key to keeping the calorie count down when eating or cooking this cuisine is to essentially keep the portion sizes small, and avoiding the high fat items, especially sausages and fatty pork and other meats.
A good way to start watching calories and fat is to choose a good, quality olive oil for your recipe. It won't just provide health benefits but it will also elevate the taste of your Spanish dish to a whole new level. Quality olive oil is just like quality wine, as much depends on the harvest crop, terroir, and how it's made. The best olive oils are made, much like wines, by harvesting olives at their peak, crushing them, then pressing the mash. The oil is separated from the run-off, filtered or unfiltered, then bottled – all done on the estate where the olives came from.
Now, there are many olive oils out there that are downright frauds. One brand that I trust is Dona Elena, it's proudly homegrown and has been keeping its no.1 spot in Olive Oil brands in our country. Here are three of the best reasons why I think Dona Elena olive oils are the perfect partner if you plan to take the Spanish route in your small kitchen.
1. It's composed of the purest and most generous blend of olives — hojiblanca and picual. Learn more about why these are considered as two of the most important olive varieties in Spain here.
2. It's the only brand that offers the most comprehensive sizes. All their olive oil variants (Pure, Extra Virgin and Pomace) are conveniently available in different SKUs. Their bottles are fast moving, so you are assured that each bottle you buy is exceptionally fresh.
3. It's not as expensive as you think. Considering the health investment and its neighboring bottles in  the supermarket racks.
Ultimately, beyond the atractivo packaging that depicts the Mediterranean inspiration of Dona Elena, the qualities and benefits of this olive oil brand will not fail you and your family's taste buds in your Spanish cooking. Try it with this easy, healthy and mouthwatering Gazpacho chilled soup, taught by New World Manila Bay Hotel's Executive Chef James Williams in our "Taste of Spain" cooking class.
Easy Spanish Gazpacho
By Chef James Williams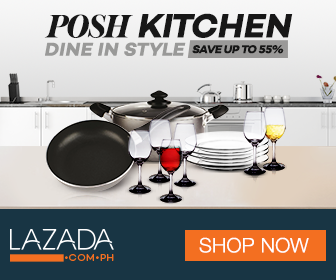 Ingredients (Serves 4):
500g ripe tomatoes, diced
1 pc cucumber, seeded and diced
1 pc capsicum, seeded and diced
25g onion, diced
1 pc garlic clove, sliced
175 ml tomato juice
25 ml red wine vinegar mixed with juice from 1/2 lemon, salt, pepper and sugar
200 ml Dona Elena olive oil
day old sour dough bread, crust removed
Instructions:
1. In a glass or ceramic bowl (non reactive to acid), mix tomatoes, cucumber, capsicum, onion, and garlic in with the bread.
2. In another bowl, pour vinegar, 100ml olive oil, tomato juice, red wine vinegar mixture, salt & pepper.
3. Pour the mixture over the vegetables and bread. Mix well.
4. Cover and marinade overnight.
5. Using a heavy duty blender, blend vegetables with the marinade and remaining olive oil. Divide the oil according to batches. Blend until smooth.
6. Strain gazpacho in a glass or ceramic bowl. Adjust the acidity level by adding sugar. This will be according to your preference. Season with salt & pepper to taste.
7. Cover and chill before serving.
To serve, pour gazpacho in a soup bowl and drizzle olive oil on top and freshly milled pepper
♡ If you enjoyed this recipe, I'm sure you'll love this too → Golden Quinoa and Bokchoy Salad