"..and, if one has a complaint against another, forgiving each other; as the Lord has forgiven you, so you also must forgive. And above all these put on love, which binds everything together in perfect harmony." – Col 3:13-14

Suzanne walked into my house January 1982 in a white wool coat, wearing heels, a fashionable paisley print dress, and charming accessories. I was in my mommy uniform of jeans, sweatshirt, sneakers and hoping no baby spit-up completed my outfit.
This friendship will not be a match, I thought. We have nothing in common. She is a business professional and I am a full-time homemaker.
Then she entered our guest room with her overnight bag and came out in jeans, hooded sweatshirt, and sneakers. I smiled.
Okay, now this is showing some potential. I should give it a chance and get to know her.
My husband Michael met Suzanne's fiancé at our church one Sunday a couple weeks prior to her visit. I had stayed home with our coughing infant daughter that morning. In his usual know-no-stranger manner, he invited Mark home for an evening meal. In my usual not-so-given-to-hospitality manner, I frowned and fussed at his plan since I had prepared a roast with all the trimmings for a noontime dinner. Now I had to spend more hours in the kitchen for a second supper.
Michael explained, "He is a single guy living in a rented room, in a new job and a new city. You know he will love anything you fix so don't worry. I think you will really like him."
While devouring (leftover) roast beef sandwiches, salad, and a homemade coconut macaroon pie, Mark entertained us with comical tales of his penny-pinching landlady and cooking with only one allowed stove top burner. He complimented the food several times and made me feel ashamed of my earlier complaints. Later, he offered to show us recent engagement photos. He proceeded to line up twenty proofs that all looked remarkably the same, perfect. Suzanne looked perfect. I felt insecure. I was still working to lose the remaining ten pounds of post-baby weight and not dressing for teaching as I had for years prior to motherhood.
When Suzanne came up for a job interview to Kansas City, Mark asked if she could stay with us. I said yes, but I fretted as the date moved closer.
What would we talk about? How does she feel about babies? Would we be friends?
After changing out of her interview clothes that winter night, Suzanne walked right over to smiling baby Sarah and scooped her up for a snuggle. She asked all the right questions about how we were enjoying our new home and parenthood, both acquired about seven months earlier. Her genuine, easy smile and interest in me began to melt away my reservations.
Our decades of closeness began that very weekend.
When we had one, then two, and even three little ones, Mark and Suzanne made most of the accommodations to come to our house around child-centered schedules. As the years rolled by, our roles reversed. Suzanne became the full-time mother and I was back in the classroom. My older children all baby-sat the Miller boys and were well trained in that role by our friends. While the adults visited and played cards, our combined seven children enjoyed hours of sports and games or reading books to the younger ones.
We built traditions that bound our families like St. Patrick's Day corned beef dinners, birthday celebrations, New Year's parties and sleepovers, Christmas cookie bake-offs in November, crazy family football games, and Easter buffets with bunny cakes. We vacationed in Branson, Missouri in adjoining cabins many summers.  Suzanne and I attended Bible studies together, served on Women's Ministry boards, and traveled to Venezuela on a short term mission trip.
In 1985 we lived for five months in the basement apartment of the Miller's first home while preparing to move to the East Coast for Michael to attend seminary. During our four-and-a half years in graduate school, they financially supported our meager budget each month. Suzanne visited us in the early, intense homesick days to cheer me.  One summer during the seminary years they arranged for us to spend a glorious vacation week in Branson with them. When we graduated, we returned to the same Midwestern town as our friends and joined the same church.
Our men and children truly enjoyed one another so the interlacing web of relationships was tight for eleven people of various ages for many years. When it looked like the web was coming undone in the early years of 2000 and possibly breaking for good, many pairs of eyes looked on with concern.  Their stares were fixed on Suzanne and me. No one in our families wanted a friendship split.
The struggle unfolded this way. Suzanne and I were both then on staff at the community Christian school where our children attended. She was the Development Director.  After years in the kindergarten classroom, teaching my youngest daughter and three of the four Miller boys in my tenure, I was now their school counselor. Counselors know things in a small school, things students wish their parents did not know. But what if one of those parents was your best friend?
Mark and Suzanne's oldest son, a handsome and talented young man in sports and most anything he put his effort to, was the cause of our tension. In his growing up, he tried on various personas. Girls and guys thought he was cool and his leadership charisma was obvious. In middle school he chose all the activities and values any of us at the Christian school and church would applaud. Then he entered high school and turned the opposite direction.
If it was my child making these choices, I would want someone to tell me. I would want to know the truth, no matter if it hurt so I could help my child.
These thoughts guided my actions. When her son was mixed up in certain, undesirable activities, I usually chose to tell her privately. These conversations rarely went well and our friendship shifted from intimate to shallow and strained. I eventually stopped engaging in personal conversations to avoid offending her further.
I don't know how to be her friend anymore. How did this happen to us after so many years?
The pain of our impasse was intense. On more than one night I lay sleepless in my bed, missing my friend. Once in desperation I actually gave her a carefully edited note typed in the wee morning hours. The disconnect remained.
She chose motherhood over friendship with me, I realized with shock, although she never spoke the words.
The four adults met one night to try and figure out how to mend the rift. I tearfully shared my impressions of what was happening. My friend sat silent. Our husbands looked on with forlorn expressions and prayed for us. Before she left my home that night she hugged me close and whispered, "I am sorry" in my ear. We continued to connect as families, but less frequently.
Mysteriously, at some point, my friend forgave me. Without much explanation, we began to gradually move back into genuine closeness. My husband and I moved overseas in 2005 for Kingdom service and our friends assumed key roles on our support team, caring for our finances, our house, and our precious semi-launched children that we left behind. Their sacrifice and commitment to us communicated full restoration of our friendship.  Additionally, Suzanne made the grueling, unromantic trip to visit us in Afghanistan during our second year which touched my once-wounded heart deeply.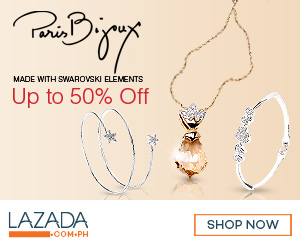 Today we live five hours apart and only connect in person a couple times a year. As empty-nesters, we wish for the frequent weekend nights of barbeque and cards like the first years of our friendship. We have each faced personal crises of losing parents to illness, unemployment, and personal health scares. When our families get together, there are additional people now as weddings take place and grandchildren are born.We eat good food, we laugh, we play lots of cards, and we hug one another.
Our hearts are still beautifully laced together and our history blesses both families.
God answered my prayers.  I still have my best friend. He taught me important lessons about grace and forgiveness through the friendship journey with Suzanne. She was right to choose her son over me. I knew that all along. Somehow through our fierce loyalty and strong resolve, we managed to keep both relationships alive through that brief storm.
Her friendship is one of my life's prized gifts. 
♡ If you enjoyed this story, I'm sure you'll love this too → Spiritually Grown-Up: Becoming a Real Woman of God.