Then the Lord said to Cain, "Why are you angry? Why is your face downcast? If you do what is right, will you not be accepted? But if you do not do what is right, sin is crouching at your door; it desires to have you, but you must rule over it." – Genesis 4:6-7
Sibling rivalry.
Nope, I'm not talking about the silent stares between your teenagers—so thick you could cut the tension with a knife. Nor am I talking about the hair pulling, screaming match between your toddlers last night; I'm not even referencing the friendly competition or the constant rumble of bickering that you've almost learned to appreciate as background noise.
Sibling rivalry on the adult level has come home to me lately.
I've realized that the sins of envy, harsh speech, self righteousness and bitterness are not something you outgrow. They must be submitted the authority and forgiveness of God. Sin must be slain.
I'm the oldest of four girls, and we certainly had a fair dosage of all the above mentioned forms of rivalry during my growing up years. But honestly, that's nothing compared to the level of animosity we can muster now—and still often over the smallest of things.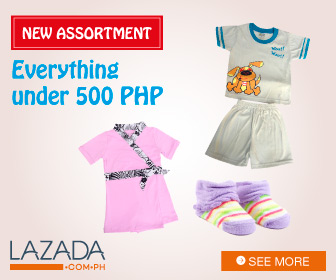 Perhaps I'm saying too much here. I wonder if other adult women have settled all their differences with their siblings and are secretly wondering what kind of an awful woman I must be to still have periodic fights with my sisters. Well, I'm an honest woman, if nothing less.
Recently, my mother went through an unexpected health issue that landed her in the hospital for a few nights. The phone calls and texts started flying. Anxiety and tensions were high. Inexperienced diagnosis were rampant and everyone had an opinion. In the midst of it all, I came to the conclusion that one sister and I were at opposite ends of the spectrum and her suggestion on how to help my parents seemed likely to cause greater damage. I chose not to return her phone call. At the end of the drama, when Mom went home under the continued watch of her doctor, I called this sister back.
She was wounded to say the least. Our conversation lasted less than 10 minutes and she let me know how poorly she thought of me at the moment. Then she hung up on me. I was walking the dog as we talked and found myself rooted to the ground suddenly.
What just happened? How can two Christian adults find themselves in such an embarrassing place that they can't even have a civil conversation while disagreeing?
As I continued my walk, I began a conversation with the Father. "Lord, what do I do now? I prayed throughout this whole situation and I don't feel that I did anything wrong. I stand upon the decision I made and what I thought was the right way to help our parents."
Then, the Lord spoke through His perfect word, "Repay no one evil for evil, but give thought to do what is honorable in the sight of all. If possible, so far as it depends on you, live peaceably with all."  Romans 12:17-18
The fundamental thing I did wrong was not considering what was honorable in the sight of my sister. In spite of the fact that our opinions and chosen actions were different, I failed to honor her when I chose not to return her phone call and express my thoughts to her personally. So far as it depended on me, I chose to focus on how wrong she was, not on how best to treat her honorably and live peaceably.


I'm just now expecting our first child. I'm sure, if there are more, I will be repaid in spades for all the bickering and sibling rivalry my sisters and I put our parents through in our younger years.
But it's true too that we do not outgrow our sin. Sin must be battled, subdued and slain through the overcoming power of Jesus Christ. 
Only then can I become the example of a peacemaker that I desire my daughter to see and aspire to live up to.
♡ If you enjoyed this story, I'm sure you'll love this too → Setting Boundaries with Toxic In-Laws & Helicopter Parents.