For my father.. have forsaken me, but the Lord will take me in. – Psalm 27:10
All of you who have come here this Father's Day, high fives all around!
I, too, am a fatherless.  I know exactly what happens on this day. You trudge through it, put your gameface on no matter how much it hurts every single June. Man, does it hurt.
Remember the first time jealousy hit us? It was in preschool, we would watch our friends run into their father's arms. Their dads would put them high over their shoulders and love having their heads rubbed. We were curious about that relationship but we still couldn't spell life out. All we knew is that we wanted to perch on a Daddy's shoulders, wondering how joy and security look like from that point of view.
How about those Father's Days in grade school? We couldn't handle it. We're always tasked to do something to honor and celebrate fathers. We couldn't handle that every single program had to be a slap in the face that we didn't have a dad. All of our classmates would build or repair things together, play sports together, or even go fishing or camping with their fathers,  you name it.
We couldn't walk through the hallway without being reminded that we're pretty much– divergent.
And then comes teenage, then college years, the blows we had when we're kids somehow made us stronger. Somehow, we managed to got used to Father's Day's looming arrival and mute down its emotional explosion. Brands shouting "Father's Day Gifts to Help You Show Love" didn't even bother us because we have our coping mechanisms wisely fixed in place.
We acted tough. We pretended we're people without emotions. But if there's one battle we always lose to, it's witnessing the toll that our father's absence was taking on our moms. It's debilitating. Seriously, just watching them every day doing everything alone for us? without any real committed support from anyone? No one knows. But it was a secret torture chamber in our hearts.
And remember the first time we were introduced to our boyfriend's parents? We knew it's always going to come to that. Still we feel a bit embarrassed being asked about our parents. Explaining it, how we became fatherless has just got to be one of the hardest things we always had to explain. And after attempting to answer the best way we can, we wonder if they would like us, would they approve of a broken person like us?
Let's not forget our wedding day, when we dread walking down the aisle because we wanted to avoid all the questions and drama. But we saw our groom meters away, standing by the altar and was giving us that reassuring look. Same way they looked at us the first time they said they're willing to climb our walls. Because there they were, they really did get to the other side marrying us despite our wall of independence. Despite thinking that there will be a lot of things we won't need them for. They promised to love us with all our convictions and reservations, and everything we have left in us.
So we trusted that moment and .. walked. On our friggin' own. Down that lonely aisle.
And this year is probably another story.
Today sucks, I know. Man, it's always going to be hard. There is a void that cannot and will not ever be filled, no matter what anybody tells us.
But you know what I have come to find?
It's that the best way to celebrate this day is to do something to honor and celebrate God.
Think about it.
I know God was the happiest when we were born. We are His daughters. He gets our hearts understood because we came from Him, His blood runs in our veins. (Psalm 139:13-16)
Even though nobody on Earth ever invited us to sit on their lap and called us a princess, we are true princesses because our Father is a King. (1 Tim 6:15)
Forget the fathers we see in movies, those kissing their daughter's forehead goodnight at bedtimes. God never fails to tuck us in at night. He's written the Bible, and breathed hope into His bedtime stories. (2 Tim 3:16) He turns the moon on as our night  lamp as we sleep and wakes us up with His kisses of sunrise. (Gen 1:16)
There's something like a line of gold thread running through Psalms 68:5:
"

A father to the fatherless.. 

is God in His holy dwelling." 
and gradually over the years, this golden thread of promise gets to be real enough for us to pick up in our fingers, and long enough that we can weave it into a cloth that feels like His love. We– the fatherless — are His favorite children!
He wasn't physically there to give us piggy back rides but remember the times when He perched us on top of this world to allow us to see how blessed of a daughter we are?
He moved mountains to answer our prayers. Count your successes, your miracles, your answered prayers, all that you have now. Try counting every single one of them.
He's been providing for us, maybe not with everything we want but surely with every single thing we need. And that's why we're still alive!
He surrounded us with great people to enjoy life: our moms, relatives, friends..  He did everything to keep us from feeling so ripped from what could've been amazing memories of a complete conventional family. (1 John 3:1)
And who can think of a better love than His? He willingly gave himself to the cross, crucified just to save us. Can you believe that kind of love? But we keep forgetting. We couldn't help dwelling on our brokenness sometime, without realizing we actually don't need any more fixing.
He already made us WHOLE and brand new. (Rom 4:25)
Remember the times we'd come home with a broken heart, we'd run to Him in prayer and in quiet time. Each time, He would wipe our tears, give us a big hug and everything that's happened would just melt away. (2 Cor 1:3-5)
I'm sure He also cried on our wedding, sobbing like a little baby, seeing His daughter all dressed up in WHITE. Yes! Just like how He created us to be. Pure, clean and holy. (1 Cor 3:16)
But we kept falling into the trap of conforming to this unholy world, didn't we?
And yes. He really wanted to do that whole "Dance with my Father" thing with us.
If only He could.
But who He is, His persona is way beyond who we want Him to be. (Job 36:26)
You know what I think? He called for a feast that night, with His angels clinking glasses in the heavens. He made a toast and declared,
"My daughter is now married. Thank you for doing a good job, all you my angels, in finding the man who deserves my girl– to marry her, channel My love and dance with her for the rest of her life. He will never feel alone again." (Gen 2:18
His mystic can't be defined by a dance or a sentimental waltz. But with paternal supremacy, which makes Him able to ordain a partner SO SUITABLE for us, out of 7.4 billion people in this world.
It was all His works. He made everything– the man, the wedding, the love… all possible.
When I realized these, things took a different turn. It made the most miserable holiday of every year meaningful again — so much so that I can finally handle a Father's Day without breaking down in tears.
It gave me pride. Good, humble pride.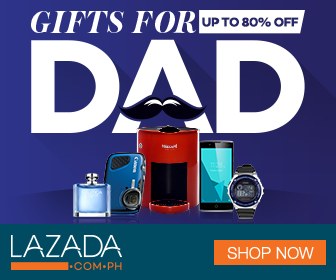 We all have different stories of how we lost a Dad. Some of you may just be newly grieving, still grieving, still searching, or still standing in a doorway and hanging onto hope on this day.
But let's not forget that we DO have a Father.
A Heavenly Father.
The King of all kings.
One who never forsakes. 
God has always been there for us especially every Father's Day. Waiting to be honored. Waiting for His parenting to be recognized. Waiting for His fatherhood to be celebrated.
Or maybe just waiting for an intimate Father's Day date– a quiet time, and a thank you hug just like any other father.
Love and light,
♡ If you enjoyed this story, I'm sure you'll love this too → You are More Precious than Rubies