Finding someone to keep our children can be hard at times, especially when we're working full-time. We would rather opt for a yaya or nanny as opposed to putting our child into a toddler playschool, hoping that the one-on-one with yaya would prove to still be beneficial. This setup might work out perfectly for some families as the child forms a strong bond with yaya and develops well with the guidance provided.
Yet other times, it can actually turn out rather poorly- especially if yaya lacks literacy skills or even when just simply not engaging. Ironically, in situations like this, our child might actually have a better chance of building her brain through iPad use.
To begin understanding why lack of proper engagement from yayas would be harmful to our children, we first need to begin by understanding why it's important for children to be frequently spoken to.
In a classic 1995 study, researchers Betty Hart and Todd Risley found that:
Children had higher rates of vocabulary growth, vocabulary use, and IQ scores at age 3 when parents expose their children to language and learning from 0-24 months.
From birth to around the age of 3, a child's brain is rapidly developing. Throughout this time, it's extremely important to begin showing colors, making sounds, and speaking to your child so that their brain can begin to process these sights and sounds. Over time, babies use these brain processes to form words and recognize things.
But when you're in a situation that requires you to work, this doesn't leave the amount of time you can practice your child's brain, except when you have other stay-at-home family members to help. But otherwise, this is one great reason why finding a good yaya is valuable- to help pick up where you are forced by time to leave off.


Yet, if yaya only provides basic care such as feeding, bathing, etc., and doesn't read to your child, speak to your child, teach proper language to your child, or any of the many other things that a parent can do to boost cognitive development, then ultimately, it can cause the risk of causing a developmental delay. Typically, this sort of situation can lead to a child taking much longer than what pediatricians believe to be the average age that a child begins to speak, and may even result in the need for speech therapy.
This result is confirmed by one study concluding that:
If your child won't be spoken to, she will fare worst in language tests, and at 24 months old will lag behind her contemporaries by up to 6 months. Not only that, the handicap often will stay with your child and influence how well she will do at school over the next 6 years.
Pretty scary, right?
But let's face it. It's hard to find yayas nowadays, let alone engaging ones.
Having our back against the wall can be extremely frustrating for us, parents, and can cause us to search for other options to assist in the brain development of our child.
This is where iPads or other tablets may prove to be a good alternative in helping our children to learn.
Yes, tech gadgets have their negative sides. But they can not be all too harmful, they can also be extremely beneficial. Many schools are implementing the use of iPads and tablets in the classroom because of the numerous educational apps that are flooding the app market. There are even proven, effective apps for kids with special needs.
But how can iPad help your baby or your toddler?
Seattle-based pediatrician and researcher, Dr Dimitiri Christakis – who has once discouraged media use by babies and toddlers, wrote in a JAMA Pediatrics journal that:
Children younger than 2 may actually benefit from total of 30 to 60 minutes of iPad play per day, as long as it's interactive rather than passive.
Turning on Netflix to have your child watch Peppa Pig would be an example of a passive app. Your child may enjoy the illustrations and the sounds in the show, but ultimately, it doesn't require your child's brain to function in the same manner that an interactive app would.
This list features some great interactive apps for toddlers. A good example for a toddler app is a bubble popping game that makes animal noises and displays the animal's picture once the bubble has been popped. This requires the child to reach out and actually touch the screen, and it also engages the brain so that the child can then begin to associate the sound with the picture.
A research sponsored by the Joan Ganz Cooney Center at Sesame Workshop confirmed that certain apps for kids may even improve children's vocabulary and math skills. There is also evidence that in children with cognitive delays, iPad apps can boost language use and social interaction.
The key is balance, and finding age-appropriate, quality content and platforms that will engage your child.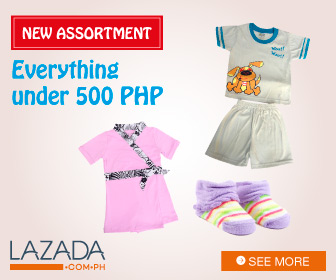 So just make sure to put some limits on iPad use and not to allow your child to play for hours and hours.
In all things, when dealing with your child's brain development, remember that your ultimate goal is to teach your child through any means. Teaching your child social interactions and allowing them to develop their little brains will play a large role as they grow older, advance to important skills and hone their giftings.
It is our job as parents to teach our children to have intelligent hearts or a deep love of learning, because this will affect how our child learns about God and about the world He created. Take every opportunity to teach your child so that one day they may eventually seek for God's wisdom in their own way as well.
♡ If you enjoyed this story, I'm sure you'll love this too → How to Curb Your Kasambahay's Chronic Cash Advances.