"The LORD gave me what I had, and the LORD has taken it away. … The LORD gave, and the LORD has taken away; blessed be the name of the LORD." – Job 1:21
She'll never forget how exciting it was to watch that second pink line appear on that pregnancy test.
Their first child had been a bit of a wonderful surprise- others call it 'not trying but not preventing.' When she started having symptoms with their first, she merely thought she had gotten sick, and instead, she cried with happiness when the doctor delivered her the news that she was expecting.
She had never experienced the hardship of testing before. Counting the days, buying multiple tests, planning out which days to test, and taking pictures of the tests and trying to tweak the colors and lighting to see if there was a faint line that maybe her eyes couldn't normally see. It may sound absurd, but for people battling infertility, these are very common practices. After two years of trying without any luck, she'd figured out what tests were cheapest while still being the most reliable, how to count the days past her cycle, and how to use a thermometer and a chart to track when she ovulated. If trying to have a baby were a part of the Olympics, she would've been competing for gold.
Throughout this time, she smiled.
She smiled as she was bombarded with questions on when she and her husband would have another baby. She smiled as test after test showed no pregnancy. She smiled as she woke up at the same time every morning just to take her temperature and then try to go back to sleep. She smiled as she watched many of her friends and family members have babies themselves. And she smiled as people, who knew nothing about her body or anything else, gave her tips on how and when to conceive. Her favorite saying, from the people who knew about her trouble, was "Just relax. It'll happen when it is supposed to."

She smiled because, despite the fact that all these things hurt her, she knew that God had control of her life and would give her a child when the time was right. She also knew that the pain that she was feeling was completely shadowed by the pain of other women battling the same problems- many of them silently hurting, just like she was.
So, of course she was excited to see that line.
That tiny little line meant that God had finally answered her prayers and given her the child she had been asking Him for.
And just like she'll never forget that line, she'll also never forget what it felt like to be told that the baby was gone.
As the doctor turned and twisted the doppler on her stomach trying to catch a heartbeat, she smiled and said, "Maybe it's too early for the doppler. I'll call for the ultrasound."
Letting out a few happy tears in a moderately public place isn't too taboo for her, but she's always had a problem with crying in public when it's due to sadness. Throughout the entire process, she grits her teeth, listened to the best of her ability to the doctor, and forced herself to hold it in. As they left the office, her husband took her hand as she stared at the tile flooring which ultimately blurred with her tears. He led her to the car, where they sat for a few moments where she sobbed uncontrollably. He, too, shed a few tears but was mostly silent.
Over the next several weeks, and eventually months, she found herself questioning everything. She knew the statistics – on average one in every four women has a miscarriage – but it didn't save her from the emotions that swept over her like an ocean.
For two years, she'd been listening to a little whisper inside her head telling her that she wasn't enough of a woman to get pregnant. After this, she wasn't enough of a woman to bear her child. She wondered if God had punished her. Was she getting knocked for bad behavior somewhere? Did He believe she was an unfit mother? She'd been questioning for quite some time if she was too strict with her daughter at times. Was this God's reply to her question? The question that haunted her the most was: "What does my husband think?" She asked all these questions and more, over and over, in prayer. God answered her with silence. She cried and pleaded with Him. He remained silent. A year later, God spoke to her once more.
Another line.
Another baby…
Another loss.
"It's normal for a woman to have two miscarriages," her doctor explained in a monotonous voice.
Normal?! Inside, her head screamed at her with such infuriated rage. How does two consecutive miscarriages seem normal?!?!
From where I stood, I felt her. This is where, sometimes, science fails humaneness. Doctors learn, for the sake of health, the science behind the way our body functions and what it needs to maintain those functions. The problem with science is that it usually deals in absolutes, or, the problem in particular may have too little research done to give an absolute answer.
Your average doctor isn't going to look at you in a time of crisis and say, "God is not punishing you, this is simply a part of his plan." Instead, they discuss the way cells respond to this or that and so on.
She needed to hear that she wasn't being punished. What she got was statistics and the assurance that if she lost a third pregnancy, consecutively, they would begin running tests to see if it was some kind of issue with her body. She couldn't believe that it's a common practice– that doctors would allow a woman to go through that process three consecutive times before running tests to find out if something else was wrong.
Again, she walked out of the office with her husband hand-in-hand, both agreeing that they should consider finding a doctor who would at least try to keep them from experiencing such pain again. After a bit of searching, they eventually found a different doctor who noticed that her 'cycles' were unusually long. Ultimately, she was diagnosed with something called polycystic ovary syndrome or P.C.O.S. The diagnosis didn't make it easier to get pregnant. It didn't make it easier to carry a child to term. Women with P.C.O.S. are actually at greater risk for early miscarriage and preterm labor than women who do not have the disorder. But, the diagnosis did do two things for her- it gave her what felt like an answer to why she lost her babies and it connected her to a huge group of women who are battling the same disorder and the same problems.
Finally, despite four years of prayer, ranting, and crying, she was finally hearing God through the words of the women who shared their stories of pain and loss and the hope they gained over time. She finally realized that God wasn't punishing her. She spent so much time feeling so much anger over what she had lost that she almost overlooked what she had gained– God doing work in her and also allowing her to do His work in others.
She was extremely cautious when the next line finally appeared. They told only those that needed to know, and they prayed diligently as they waited for the weeks to pass, hoping she would make it past the first trimester. The start was rocky- her body began showing signs that a miscarriage was imminent, and she'd never put herself through the pain again. Somehow, she managed to deliver a full-term baby.
She thought she has taken her children for granted on more than one occasion. "It's very hard not to do, especially when they feel like permanent, slightly irritating, parts of your life. I've yelled when I shouldn't have, I've been too strict from time to time, and I've also been too easy when I should've been more stern. It's hard to stem the blood gushing throughout my body as I tell my daughter, for the millionth time, that the item she is looking for is literally right beside her. It's hard to smile when your baby decides they want to eat all night long every night for a week, and you feel yourself slipping from human to zombie."
But the most important lesson she has learned from her experience is to never forget the blessings she has in her children. She knows that one day she will be lucky enough to see the two beautiful babies she lost, but until that day comes, she will always question what they would've looked and acted like. What would they have achieved?
Never knowing is a pain that never goes away for mothers who have lost, but taking comfort in the blessings that God has provided does help to ease the heartache.
"I know that my redeemer lives, and that in the end He will stand on the earth. And after my skin has been destroyed, yet in my flesh I will see God. I myself will see Him with my own eyes.." – Job 19:25-27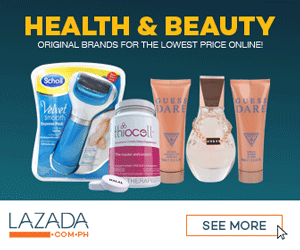 To this woman who shared a piece of her with me,
Thank you. For showing me that the only life worth living is a life lived by faith. Thank you for sharing that you have once became God's Job and for testifying that not all suffering occurs because we are bad or being punished, but because it can also be the source of some final good. Thank you for reminding me that suffering arises out of the enemy's continual challenge to the benevolence of God. May God continue to cover you from the damage and ruin of your past.
And to those who have experienced the pains of infertility or loss, 
I ask that God bless your body, your marriage, and your mind. Have patience that God will grant the desires of your heart and know that there is a network of women out there who will extend their arms to you and welcome you as a sister. You do not have to battle alone- God will never desert you.
♡ If you enjoyed this story, I'm sure you'll love this too → God, Where Is My Isaac?