In fact, though by this time you ought to be teachers, you need someone to teach you the elementary truths of God's word all over again. You need milk, not solid food. – Hebrews 5:12 NIV
A few years ago, I came across this scripture, and it was a jolt to my system. See, I had given my life to the Lord at the tender age of 11 and here I was in my thirties still needing to learn the rudimentary truths of God's word all over again. I was flabbergasted.
It was my wake up call.
My relationship with God needed to be first priority once and for all. Over the years, it had been somewhat of an off and on priority. I basically fit God in wherever he could fit.
I would sometimes be at a point where my relationship with God was blossoming, then I would fall off the wagon. But now I've come to a place of where I realize how much I need God. How incapable I am without him.
I am acutely aware of how much better my life is when I obey and put Him center stage.  This is not to say that my life has become incident free or struggle free, but I understand that it's about perseverance, about rejoicing amidst struggles.
How mature are you in your spiritual walk?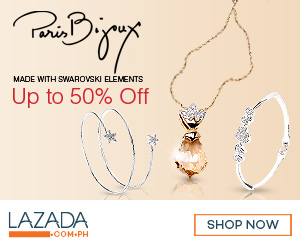 Where do you find yourself in your spiritual maturity? Are you an infant? a teenager? or a fully matured adult in him. Are you engaging in activities that build your spiritual muscles? Paul reminds us that,
"…physical training is of some value, but godliness has value for all things, holding promise for both the present life and the life to come" – 1 Timothy  4:8
Building our spiritual muscles benefits in this life because we are able to learn and live a godly life and most definitely in the life to come.
Our years with him is not always an accurate measure of the status of our walk with him. How we engage with him on a daily basis is what matters. When we decide each day to put him first in our lives, regardless of anything that we face, that is what allows our relationship with him to flourish.
We all differ in the circumstances that we have been through. No two journeys are the same. What matters is that we seek to improve where we are with him each day.
What I love about this relationship with God is, regardless of the stage we are at, He is with us, guiding and encouraging us to come to full maturity in him. He works on us just as we are, and gently coaxes us closer to him. Proverbs 4:11, puts it this way
"I instruct you in the way of wisdom and lead you along straight paths".
His love remains the same irrespective of us. Where we are in him does not affect it. Jesus died for us 'while we were yet sinners' (Romans 5:8). He had already made a way of reconciling us to himself before we came into existence.

Whatever stage we are, we have the opportunity to grow spiritually to another level. In Christ, there is so much depth for us to explore. I love what Paul says about the depth of God's love for us

"… I pray that you, being rooted and established in love, may have power, together with all the Lord's holy people, to grasp how wide and long and high and deep is the love of Christ" – Ephesian 3:17-18
We have an open invitation to sit at Jesus feet and feast at his table, filling our cups with his unending love.
 ♡ If you enjoyed this story, I'm sure you'll love this too → Desiring God's Will with a Stubborn Heart.