Here's a primer before I let you in my secret recipe:
Warm chocolate gravy is sometimes called "soppin' chocolate" because it is usually served with hot biscuits for a special breakfast.
This thing is classified as "gravy" because long ago, any roux-thickened sauce made in a skillet, whether savory or sweet, was called gravy.
Chocolate gravy is thicker than fudge sauce and thinner than chocolate pudding.
Through out my younger days, my mother, grandmother and several other ladies in my life made yummy chocolate gravy on stove top! For those who are raising their eyebrows at this, yes, it is chocolate gravy poured over biscuits and served at breakfast!
So, I as grew up, making chocolate gravy was always done over a hot stove top. You would put all the ingredients in and stand by the stove, constantly stirring with a spoon, with extreme caution to not get burned yourself. Oh, how I couldn't wait to get it on my plate when I was a kid!
This remains to be one of my favorite breakfast meals. While this is not too hard to make, there's still a way to make it even easier for busy women like us. A wonderful lady at my wedding shower blessed me with this no-fuss secret recipe, which I always use whenever my family demand me for it.
The secret is that: Since I got married, I have not cooked chocolate gravy on stove top! I know what you're thinking. Don't worry, I also had doubts in the taste of something coming out of the microwave vs. the taste of original stove top cooking. And It took sometime and some awful thick, lumpy or runny gravy to figure out that though it may be simpler and less risky, there is a light to this method of cooking chocolate gravy.
There is simply an art to this finger-lickin', no-fuss, microwave chocolate gravy, which I'm now sharing with you.
Here's my secret recipe that goes well with grocery Roasted Chicken.
Pepper Chicken with Microwave Chocolate Gravy
Ingredients:
3/4 cup sugar
1/3 cup flour
3 TLBS coco
2 cups of milk
2 tbsp of butter
1-2 tsps of vanilla
1 kg marinated black pepper chicken (readily available from Rustan's Supermarket)
Instructions:
1. Cook marinated chicken. Cut into portion size.
2. Put the first 4 ingredients (dry ones) in a bowl according to its order.Take a wooden spoon and mix, mix and mix until they are mixed to a fine powder. No lumps or roughness, just a smooth powdery mix.
3. Make a hole at the heart of the powdered mix. Slowly, patiently and at a steady stream, pour the milk into the mix with your left hand while stirring with your right. Keep stirring when the last of the milk is gone, until you get to a smooth creamy mixture.Here comes my favorite step. Always keep in mind that everything has to be done in order!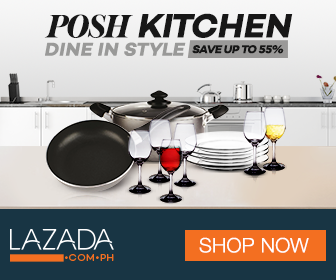 4. Place your bowl of smooth creamy mixture in the microwave and heat on high for 2 minutes. As soon as the timer goes off, take it out. It will be all foamed up at the top. That means you're getting closer to the final and perfect mix! Stir. And keep stirring. There should be no lumps, roughness or foam.
5. Put your chocolate gravy back in the microwave. Heat on high for 3 minute. DO NOT step away. Because as soon as the 3 minutes are up, you need to be right there to take it out. Ever so gently, remove the gravy from the microwave, take to heart that it is no longer lukewarm. It is HOT– hot and almost ready to serve.
6. Mix the butter and vanilla with the gravy and stir. These are the genius addition to this recipe hack and will take your gravy to the next level.
7. Pour chocolate gravy over the top.
Now, go and serve. Expect your husband and children to ask for more!
Sign up for Proverbs 31 Woman newsletter!